REWA project partners finally meet!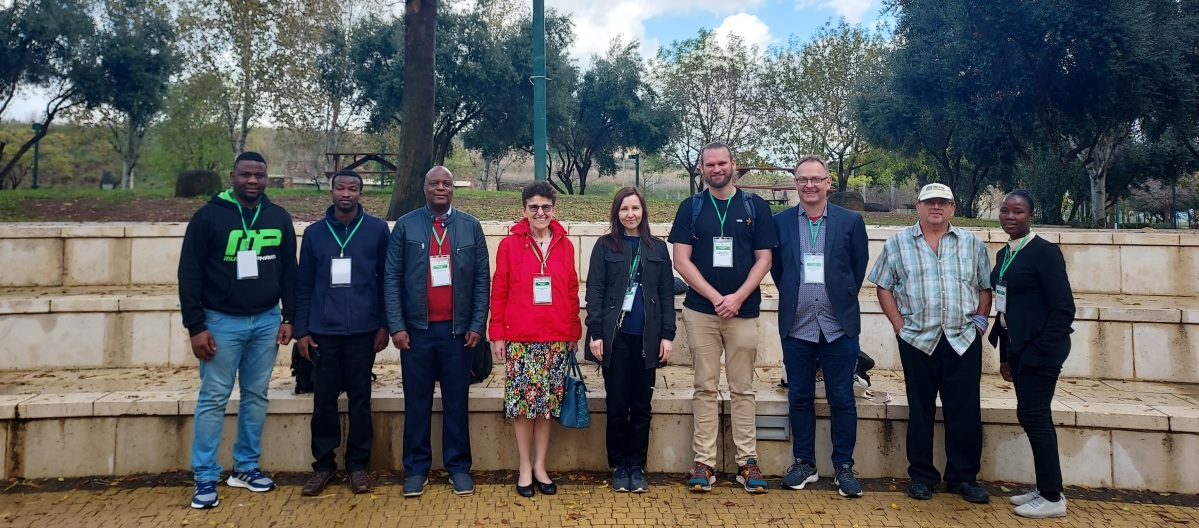 9 March, 2023
The main goal of the REWA project (Reduction and assessment of antimicrobial resistance and emerging pollutants in natural-based water treatment systems) is the strategic development and implementation of sustainable and cost-effective technologies for the removal of contaminants of emerging concern (CECs), metals, pathogens, including antimicrobial-resistant bacteria and antibiotic resistance genes (ARGs) from water. Our consortium consists of researchers from the Universities of Oulu in Finland, Copenhagen in Denmark, KwaZulu-Natal in South Africa and the MIGAL - Galilee Research Institute in Israel. The project is coordinated by Dr. Tiina Leiviskä of the University of Oulu.
To date, the project consortium has held the planned Executive Board and General Assembly meetings via online platforms since travel was restricted due to the pandemic. The partners were exhilirated to be able to finally meet at a physical REWA Workshop held in Tel-Hai College in Israel from 29 January to 1 February 2023. The workshop was very ably organised by our Israeli partners. At the workshop the partners were able to present their latest research results and also hear contributions from stakeholders from the water sector in Israel. Some of these presentations included the following:
Dr. Shai Ezra from Mekorot, the National Water Company in Israel, highlighted the main issues in water quality from the point of view of the supplier.
Dr. Tamar Berman, from the Ministry of Health, discussed their latest results on PFAS contamination of water in Israel and the regulatory response.
Dr. Eddie Cytryn, from the Volcani Research Center, spoke on "Antimicrobial resistance along anthropogenic-environmental interfaces: between ecological barriers and unseen risks".
Dr. Adi Radian, from Technion - Israel Institute of Technology, spoke on "Harnessing natural clays and oxides for the removal and degradation of pervasive pollutants".
Dr. Sara Azerrad, from the Shamir Institute at Haifa University, presented a talk entitled: "From waste to resource: Biochar coupled with advanced oxidation process for removal of micropollutants in water".
Besides the formal workshop, the partners were able to visit some sights of technical interest such as the Dalton Winery, where a technology devised by the Israeli partners is in use for the clean-up of winery waste, and the Eshkol National Water Carrier. These visits were extremely illuminating on how results from research endeavours can be applied in practice.
Photo: REWA project partners after a successful workshop held at Tel-Hai College, Israel in January 2023 (Photo credit: Perttu Leiviskä).