Interview with TransNet's Corinne Merly & Maité Fournier
14 April 2022
DECHEMA sat down with the task leaders of of Work Package (WP) 1: Demand for knowledge and knowledge gaps on aquatic pollutants from key water stakeholders - Corinne Merly from BRGM and Maité Fournier from ACTeon Environment - to ask them more about their work and why the WP1 activities represent such an important component of the transfer project.
Interview with Corinne Merly, BRGM (France)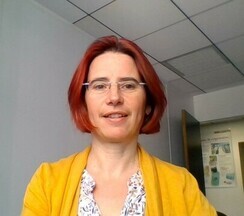 First, can you tell us a little about your background and what role you play within the TransNet project?
I am project manager in contaminated land management at the BRGM. I am particularly involved in industrial pollution affecting soil and groundwater and recently am focused on substances on emerging concerns. It is important for me to produce scientific research that is useful for stakeholders. Therefore, I also pay a lot of attention to the science-policy interface.
I am the leader of WP1, dealing with identifying stakeholders' demands on aquatic pollutants in water, the summarising existing knowledge on it and identifying knowledge gaps. BRGM will promote stakeholders' engagement in WP1 and WP2 by co-organising stakeholder workshops.
What do you find most interesting/exciting about the AquaticPollutantsTransNet project, especially in WP1?
To find ways to compile and communicate complex issues (knowledge) on aquatic pollutants in a way which is meaningful for the potential water end-users. This work is very exciting as the water end-users are of a very diverse nature and have very different expectations.
How do we define "state-of-art knowledge" within the TransNet project?
The TransNet "S-o-A" is built on AP projects teams' expertise and relevant national and EU guidelines. The goal is to compile the existing State of the Art provided by each funded project and selected literature. This "State-of-art- knowledge" is the stepping-stone upon which the funded projects' outcomes and added values will be positioned and highlighted.
One component of WP1 is to assess the available knowledge on aquatic pollutants. Which challenges (and opportunities) do you see in this task?
It is an opportunity to give an overview of relevant knowledge within the perimeter of the funded projects. This concise review shall be an easy-to-grasp document to further engage with stakeholders. As the subject of aquatic pollutants in water from source to sea is very wide, the challenge is to compile available knowledge in a synthetic and understandable way and at a scale which is meaningful for a panel of end-users.
Looking a bit in the future, what are the objectives of the national stakeholder workshops that TransNet is planning within France, Germany and Sweden? Why is this an important component in addition to the stakeholder interviews?
Stakeholder interviews give us a view on stakeholders' current knowledge status on aquatic pollutants, communication channels / means to get the knowledge and allow us to identify the knowledge gaps and needs. Stakeholder workshops will build on the interviews by defining their demands for knowledge more precisely and analysing why the knowledge gaps exist (is it a lack of information or insufficient communication channels).
Interview with Maité Fournier, ACTeon Environment (France)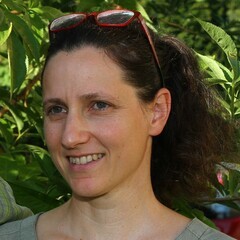 First, can you tell us a little about your background and what role you play within the TransNet project?
I worked for several river basin organisations in France before I joined ACTeon in 2016. I am a senior consultant on water resources management and support local authorities in the development, implementation or evaluation of their water-related policies and programs. My role is positioned at the interface between science and policies. In TransNet, I am involved with the identification and mobilisation of stakeholders. I also contribute to the identification of the knowledge demand and knowledge transfer tools.
What do you find most interesting/exciting about the AquaticPollutantsTransNet project, especially in WP1?
It allows me to work on emerging pollutants, water-borne pathogens and antimicrobial resistance – which are topics that are insufficiently considered in water resources management. Most action plans target pesticides and fertilisers but miss a large part of the pollution of our rivers, groundwaters and seas. Being involved in the project allows me to know better who the experts, organisations and networks are who deal with this pollution.
How would you describe the importance of stakeholder mapping and engagement?
Stakeholder mapping is a method to gather information about the organisations involved with a research topic, highlighting their roles and relations. It is helps you to reach outside of your regular contacts and get a better overview of all involved parties.
Engaging stakeholders allows you to take a wider view on your research topic into account, including economical constraints, social perceptions, policy and regulatory frameworks, etc. It is also a means to recognise experiences and local knowledge, in addition to the scientific expertise. Finally, involving poeple who use the natural resources in the drafting of an action plan or strategy is a sure way to make sure the implementation runs smoother and faster, as the measures will be more practical and legitimate.
What are, in your opinion, the main challenges for the identification of relevant stakeholders and their knowledge demands?
Compiling lists of stakeholders is harder when sectors are fragmented (many small companies or public organisations, instead of large ones) and decentralised, which is the case when dealing with CEC, AMR and pathogens. There are many small-scale factories, wastewater treatment plants, hospitals or farms that are sources of the pollutions, but there is no overarching authority for these activities. The known networks exist to coordinate the monitoring and research institutions, it is therefore easier to identify this type of stakeholders.
How can the TransNet project help the research projects with the identification and engagement with stakeholders?
We help the research projects by providing templates and guidance to list stakeholders, map them and identify the gaps. We are also interviewing some of them to understand their need for research results or data, for tools or methodologies. We also want to assess what the best method would be to communicate the research results to stakeholders in a more efficient way. The known networks coordinate both the monitoring and research institutions; it is therefore easier to identify stakeholders within these networks.