ARENA on the move: getting ready for the first field campaign
08 April 2022
The first six months of the ARENA project were dedicated to the preparatory activities for the implementation of the first sampling campaign, foreseen for Summer 2022.
Several months were dedicated to defining the availability of a commercial mariculture site.The coordination team of ARENA, with the support of the subcontractor NORCE, identified a marine aquaculture site for the implementation of the sampling activities. ARENA has now obtained a formal agreement with the hosting company, aimed at formalizing the collaboration between ARENA and the mariculture company in terms of hosting the scientific team of the project for the sampling activities at sea.
ARENA also started its mission in disseminating and communicating the project's aims and expected impacts. The ARENA project was presented during the 3rd Water JPI Conference in Mülheim (Germany, November 17, 2021) by Dr. Dua Özsoylu (FHA) (see picture on the right).
In addition, the project website is nearing completion and will be available online in early May 2022; our Twitter account (@arena_jpi) is also active and used to spread knowledge on the project's activities as well as on the world of antibiotic resistance.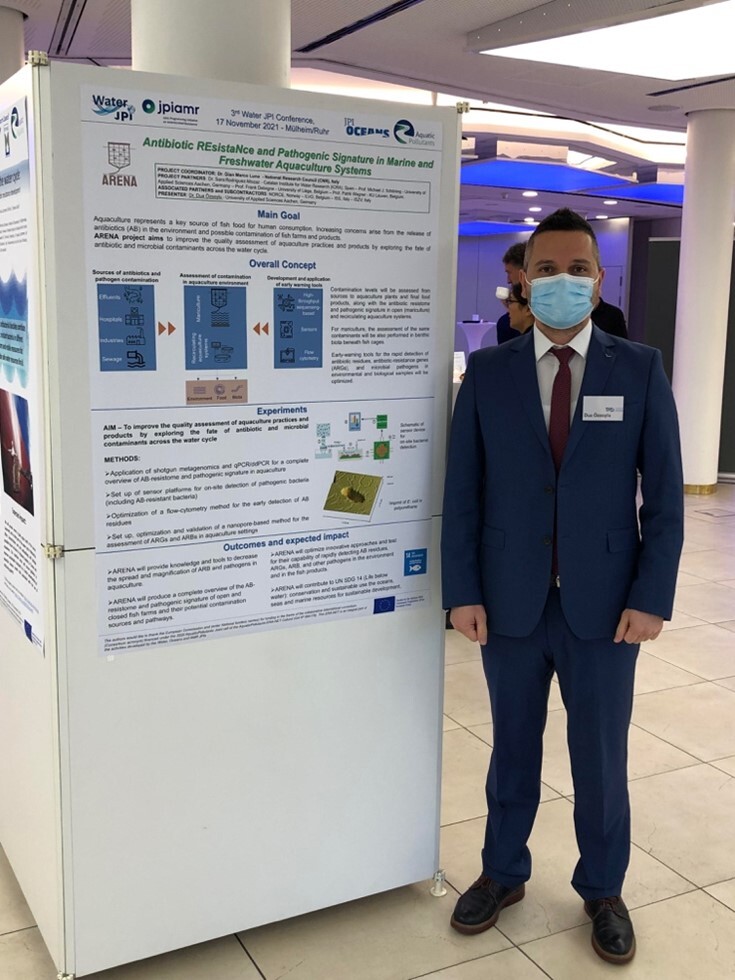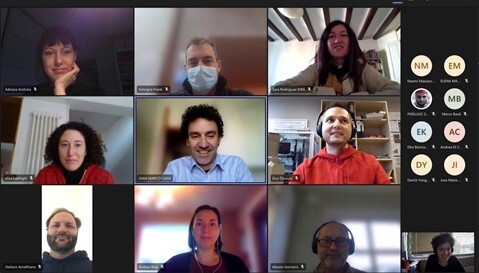 ARENA also had its internal virtual kick-off meeting on January 19, 2022 (see picture on the left). The kick- off meeting allowed the partners to plan the next steps of implementation of the project, including the definition of the Standard Operational Procedures (SOPs) and a preliminary definition of the sampling activities at the mariculture sampling site. A meeting will follow in the coming weeks to share the sampling strategy with the aquaculture site and to coordinate the sampling activities.